 LUMEN A MULTI SURFACE POLISH
LUMEN is an easy-to-apply, multi surface polish. It has many uses and can be used for all furniture especially wood. It is a fantastic product to use on glass, windows and especially mirrors. Lumen is easy to use, leaves no smears and leaves you mirrors, glass and windows sparkling. An amazing product that once you use you will not go back to inferior products on the market. Lightly wipe the water-based product over the surface in question to repel dust for up to four days.
LUMEN resists dust and finger marks and leaves a pleasant perfume.
Where to use LUMEN
Furniture, glass, windows and mirrors
Do not use on TV screens, computer, laptop and mobile phone screens, wooden or laminate flooring.
Developed and Manufactured in the UK
Product Safety
 Always read the label and product information of the cleaning products before use
Safety Data Sheets available on request here
Water-based for safe use on almost any surface
Repels dust for up to 4 days
Does not contain any solvents or abraisives
Contains no silicone
Outstanding environmental profile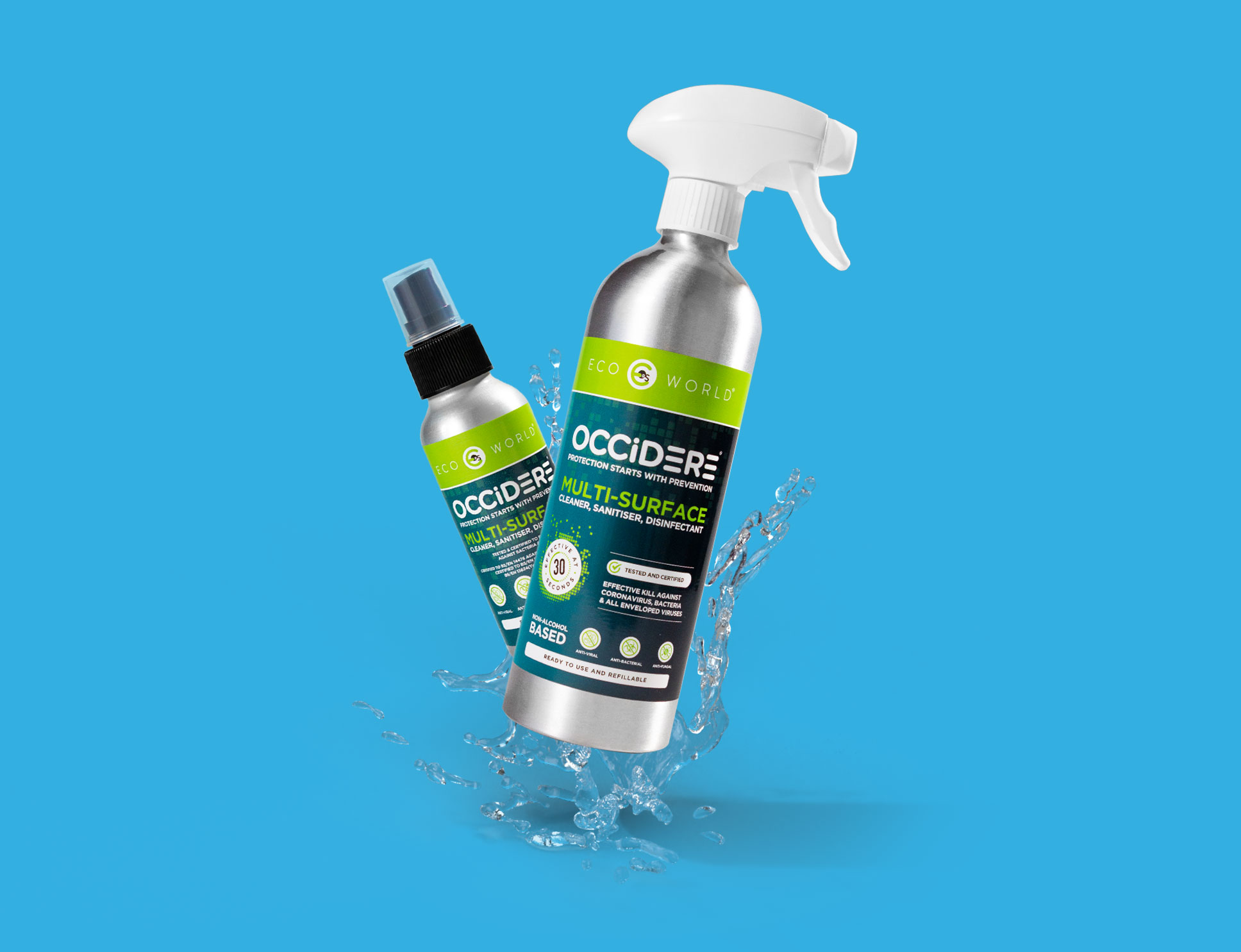 Protection Starts With Prevention.
Each RS Eco World product has been developed to intensify performance, for industry-leading protection. We use advanced microbial and polymer sciences to leave surfaces exceptionally clean, which is healthier on the skin and kinder to the environment.
The RS Eco World range lifts dirt, repels dust, kills germs, and eliminates unwanted contaminants, leaving surfaces preserved and protected with no undesirable film build-up.