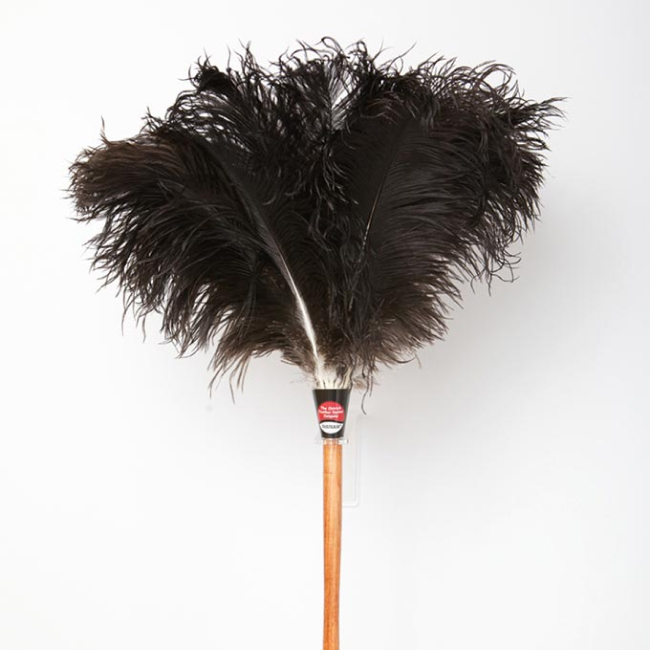 Ostrich Feather Dusters
DUSTEASE
DUSTEASE Ostrich Feather Dusters are designed for dusting naturally. Ostrich feathers have millions of separate, wispy filaments that collect and hold the dust rather than just move it about, leaving no electrostatic charge so metal, glass, and plastic stay dust-free longer.
DUSTEASE Ostrich Feather Dusters are manufactured to the highest standard and contain only top-grade feathers, meaning under normal use, will last for years.
Available in
5 Different Lengths
30cm, 50cm, 70cm, 120cm & 225cm
Become a Distributor
When you become an RS Eco World distributor you'll receive exclusive technical, product and marketing support. You'll also qualify for volume-based pricing across relevant products and ranges.
Partnerships
We operate closely with SUREFOG by VORTECH which is a superyacht cleaning treatment carried out to eliminate all surface and airborne contaminants, including COVID-19, through the use of OCCIDERE™.
Enquire Now
Registered Office: Real Sphere Eco World Limited, 68 Argyle Street, Birkenhead, Merseyside, CH41 6AF
Business Address: 48 Market Street, Birkenhead, Merseyside, CH41 5BT
T. 0151 347 0295