Technology & Innovation Award Winners at MMIA22
RS Eco World were honoured to win the Technology & Innovation Award on Thursday 10th November at the Mersey Maritime Awards in the prestigious Liverpool Anglican Cathedral.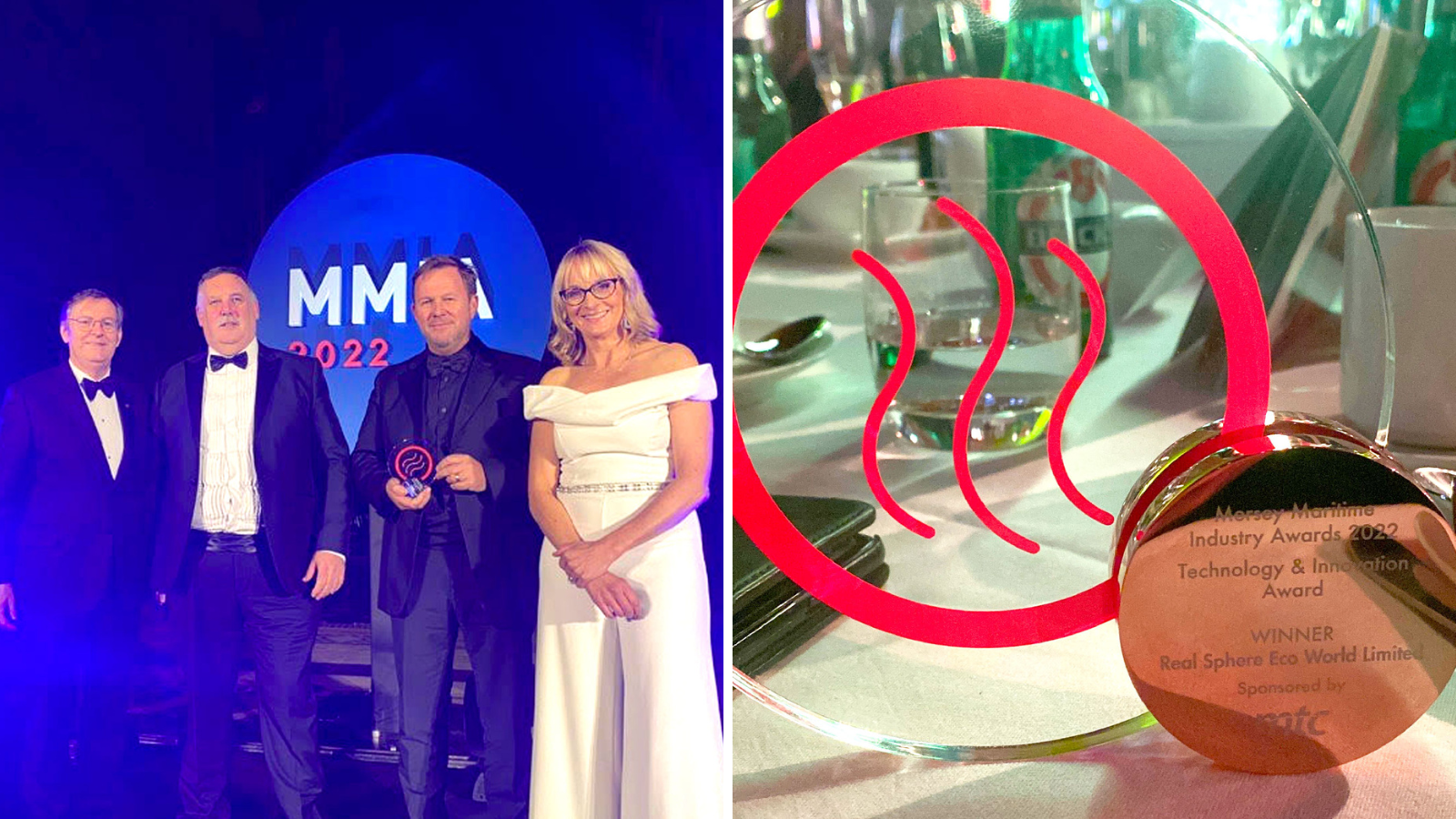 This comes a year after our success at the previous Mersey Maritime Industry Awards in 2021, where we won Micro Business of the Year.
The award was for our OCCIDERE®️ Biofilm Disruptor, which has been making some serious industry waves. We were up against some very big, established companies so we are proud to have been recognised amongst this calibre of businesses within the industry.
The Biofilm Disrupter is a non-hazardous 'shock' treatment to kill Legionella and prevent Biofilms from forming within aqueous systems to ensure long-lasting and cumulative protection. It is completely unique in the market and its disruptive technology in water treatment is a huge talking point.
Our Founding Partner, Miles Wring, commented "to be given this special recognition makes us very excited for what lies ahead".
The feedback we have been getting within the maritime industry from ship engineers and big shipyards has been very promising, encouraging many businesses to use the Biofilm Disrupter as a viable alternative to what they have been using for the last 15 years.
On the back of this award, we are making brilliant headway in talking with big commercial businesses on land too, including some major fisheries and food processing companies in the Maldives.
A lot of these businesses are using chlorine and hydrogen peroxide mixed in water, however, these chemicals are highly corrosive on metal. The Biofilm Disrupter does not corrode metals, which presents a significant cost saving over the long term by not damaging machinery and equipment, in addition to being non-hazardous to transport.
Thank you to everyone that took the time to vote for RS Eco World. As you know, your support is always appreciated and greatly welcomed!
If you have an enquiry about any of our products please contact us. Additionally, if you would like to purchase any of our product range please visit Amazon.