Reduce Cleaning Time & Cost Without Adverse Environmental Impact
Real Sphere Eco World Limited was set up to distribute, wholesale and retail eco-friendly products. Together with our customers, we are striving to redefine minds and combat the issue of plastic waste. Our RS Eco World range is uniquely designed, manufactured, and bottled in the UK. Our range contains biodegradable components and packaging which avoids harsh chemicals that can damage your skin and surfaces.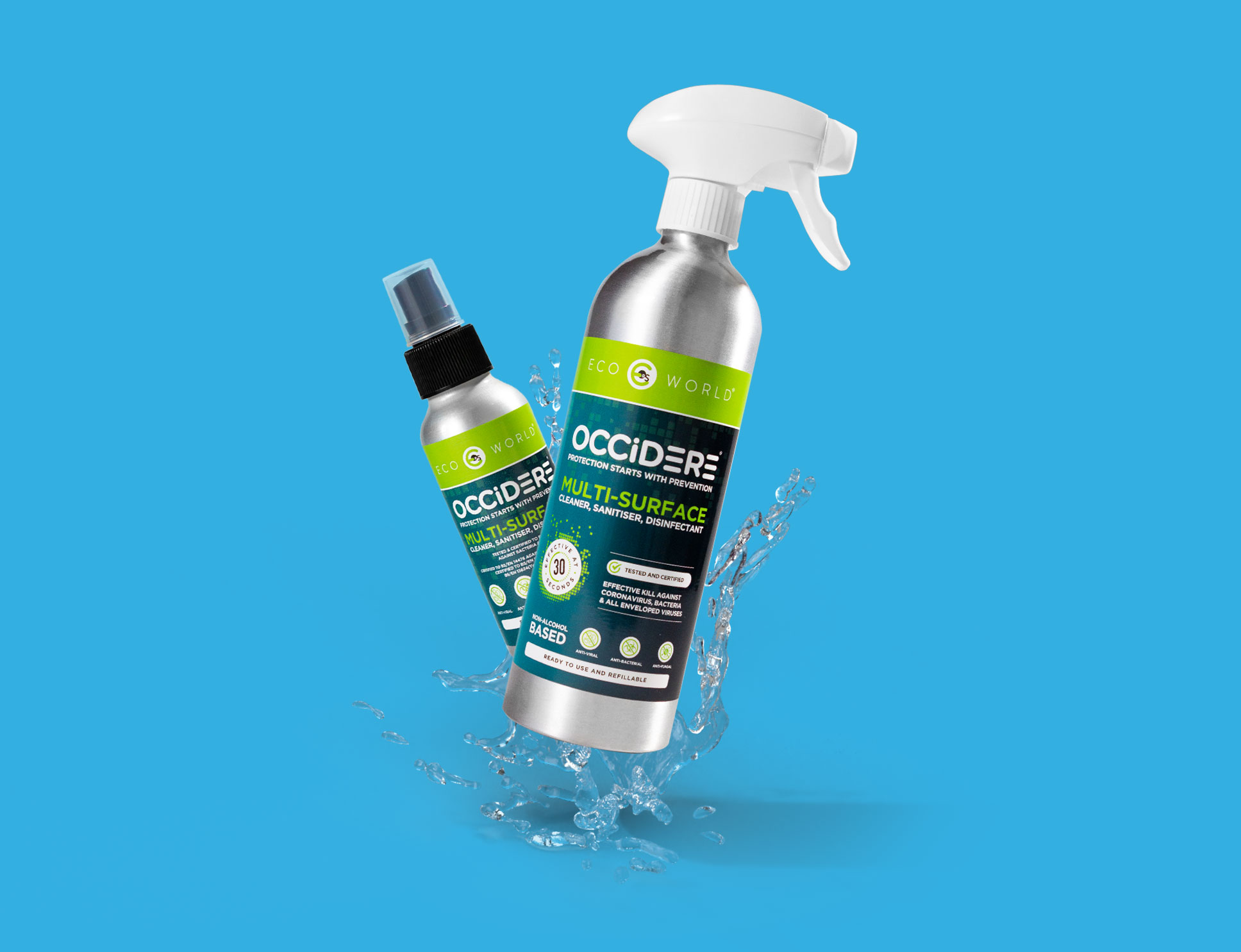 Combating Plastic Waste, Redefining Minds
Real Sphere Eco World products are developed and manufactured in the UK, using recycled and sustainable aluminum bottles. Each RS Eco World cleaning product has been developed to intensify performance, relative to industry competitors. We use advanced microbial and polymer sciences to leave surfaces exceptionally clean, which is healthier on the skin and kinder to the environment.
The RS Eco World range lifts dirt, repels dust, kills germs, and eliminates unwanted contaminants leaving surfaces preserved and protected with no undesirable film build-up.
Providing Versatile & Effective Solutions
At RS Eco World, we pride ourselves in providing the very best eco-friendly cleaning products. In conjunction with our manufacturer, we have supplied a multitude of industries including; hotel and hospitality, maritime, and cleaning service companies with our RS Eco World range for a number of years and have received excellent feedback.
We recognise that the cleaning industry needs to change and we are confident that we can provide a green solution to any cleaning task. As a global enterprise with years of expertise within our team, we are passionate about paving the way for future generations by sharing our eco-vision and redefining minds.
Become a Distributor
When you become an RS Eco World distributor you'll receive exclusive technical, product and marketing support. You'll also qualify for volume based pricing across relevant products and ranges.