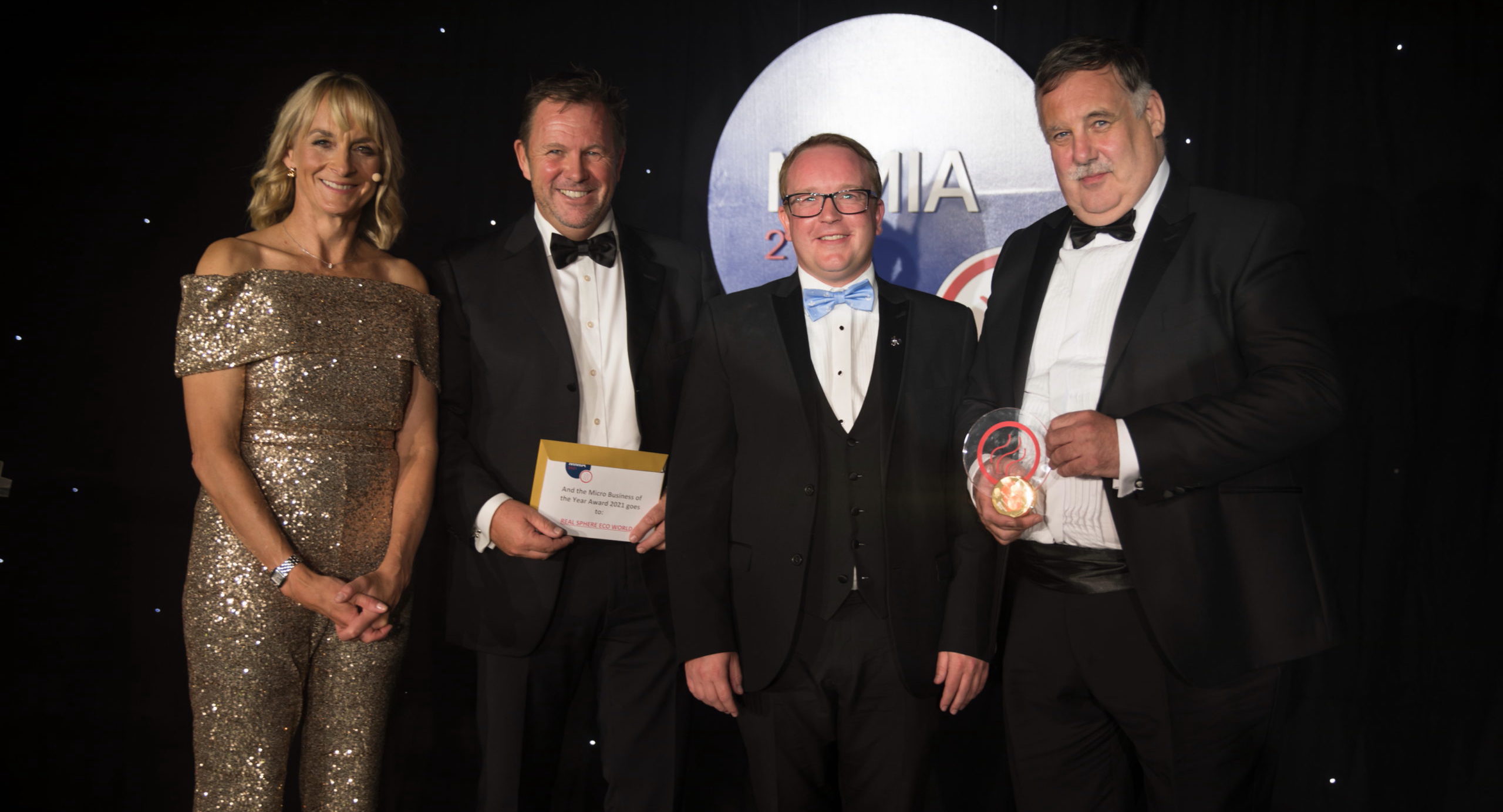 RS Eco World win the Micro Business of the Year at the 2021 Mersey Maritime Industry Awards!
The Mersey Maritime Industry Awards ceremony was held on Friday 17th of September at Anfield stadium, the home of Liverpool Football Club. This years theme 'Building Back Better'; celebrates and reflects on the resilience and innovation of the maritime and logistics industry in response to the impact of the coronavirus.
The Micro Business of the Year award acknowledges a micro-sized business that has demonstrated growth potential and sustainability with its impact on the sector.
Directors Paul and Miles accepted this prestigious award which was voted by an expert judging panel and the wider UK maritime industry.
Miles Wring, Founding Partner of RS Eco World said:
"My Partners and I are extremely proud of this prestigious award. The Maritime industry honouring us this way really underpins our efforts thus far. Huge thanks to everyone involved with our company's journey. Like any small business, it's the support, encouragement and belief that pushes us harder to achieve our goals and objectives."
Miles then went on to discuss plans for the business' future:
"Looking to the future we as a company aim to continue our innovative product developments but use education at the core of our brand. The MMIA award for micro business of the year 2021 is a testament and endorsement to our collective tenacity and determination. Bringing positive changes, sustainability, reduction in plastic waste and utilising localised manufacturing processes."
Thank you to everyone that took the time to vote for RS Eco World. As you know, your support is always appreciated and greatly welcomed!