Killing Viruses 10x Faster Than Competitor Cleaning Products
Contact time is the length of time a cleaning product needs to be left on a surface in order to be effective.
OCCIDERE™ is effective at just 30 seconds. Killing viruses such as SARS2 and COVID-19 faster, gives you and your passengers peace of mind.
Not many people consider contact time for sanitisers when using them. Yet adhering to contact time has always been important when cleaning. It's now more important than ever due to the effects of the Covid-19 pandemic. 
Imagine having to wait for 10 minutes to complete a cleaning job. This is a vital amount of time that your crew could be spending keeping passengers happy!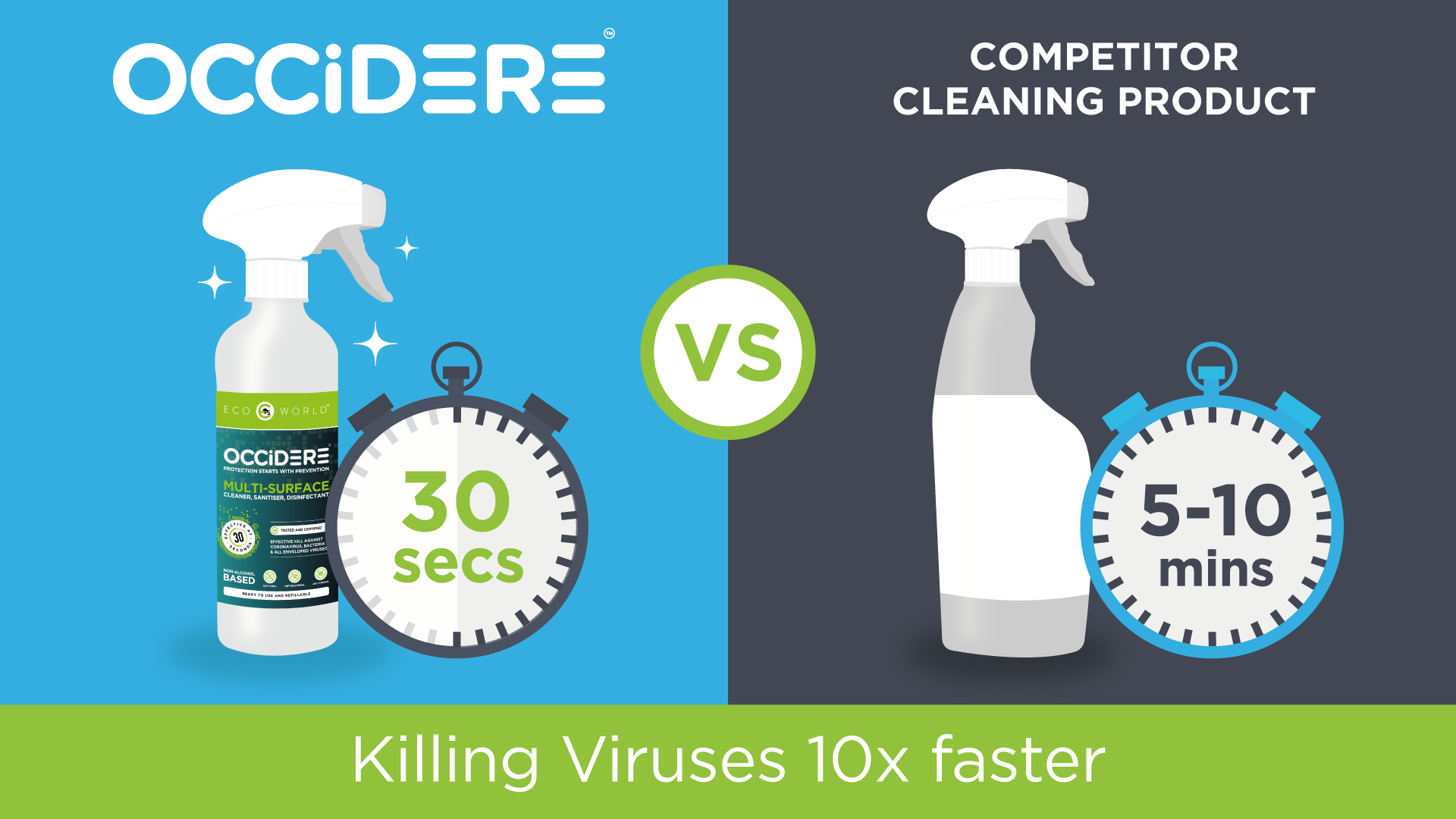 Biodegradable and packaged in refillable aluminium bottles, OCCIDERE™ is the eco-hero product of its industry. Developed as a maritime cleaning product. This eco friendly sanitiser has a leading contact time of just 30 seconds – approximately 10x faster than other products on the market. OCCIDERE™ kills viruses such as SARS2 and COVID-19 faster.
OCCIDERE™ Provides quick, easy and efficient surface sanitation backed up by extensive lab testing for the superyacht market.
Scientifically tested and developed for use on almost any surface. Using this product means you only need one product for all areas of yacht cleaning; including kitchens, bathrooms and outdoor surfaces. From the Deck to the Galley, this innovative sanitizing solution is the perfect first mate for all your cleaning requirements.